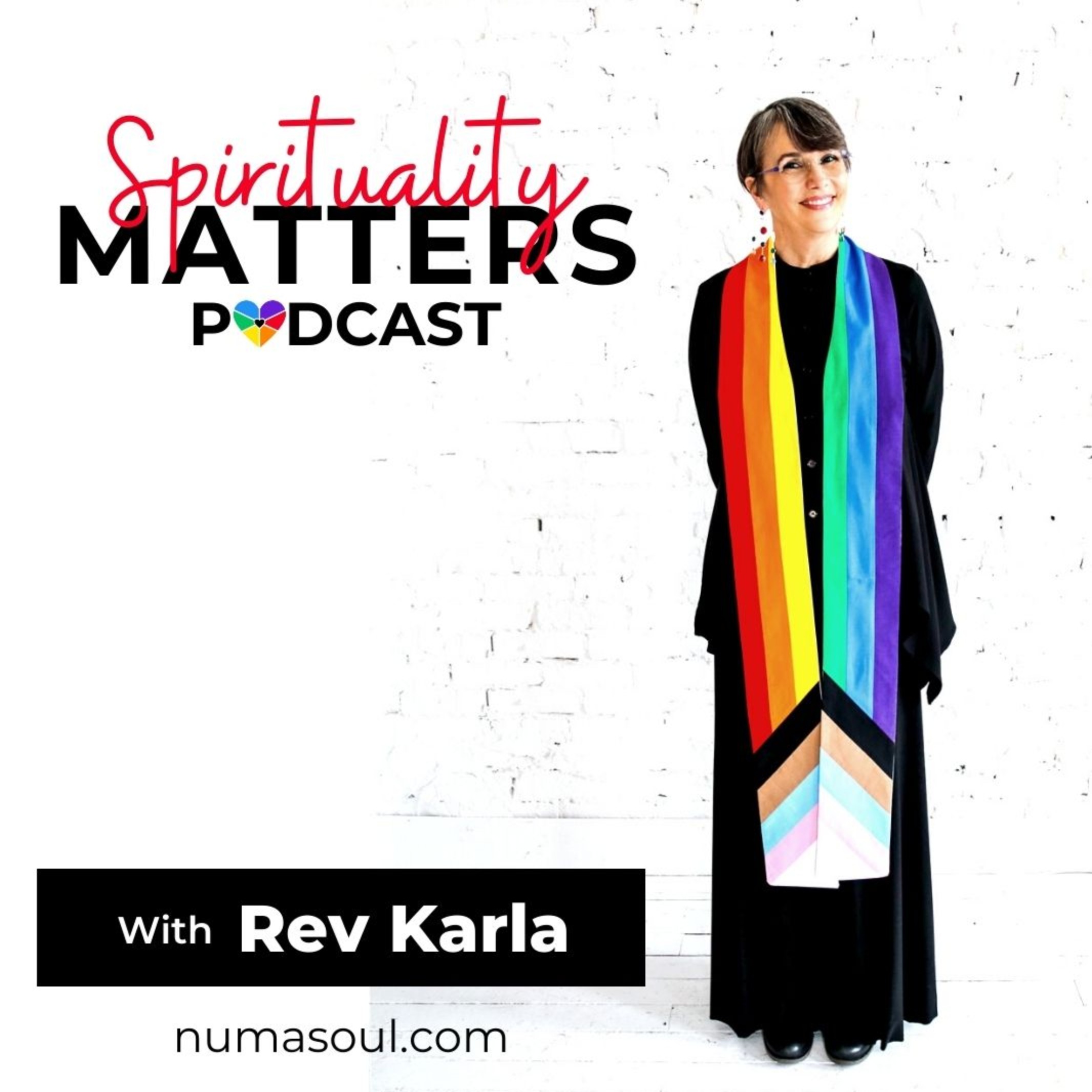 Spirituality Matters with Rev Karla is a podcast for the spiritual-but-not-religious. Rev Karla is an ordained interfaith minister, a writer, and a spiritual teacher and mentor. She explores topics from healing religious trauma and helping individuals explore, embrace, and expand their spiritual-but-not-religious journeys, while connecting to the Divine through sacred soul work. For more resources and support along your spiritual journey → numasoulcourses.com/links/revkarla.
Episodes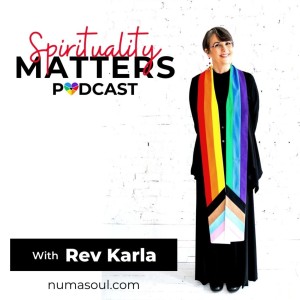 Tuesday Oct 11, 2022
Tuesday Oct 11, 2022
Rev Karla details an experience she had with an internationally known psychic medium. The psychic medium revealed she had powerful male energy surrounding her which came as a surprise. In this episode, you'll discover how important it is to reflect on your ancestors. She also discusses pealing away indoctrinated beliefs that shun seeking out alternative paths to spirituality that oftentimes opens the door to additional healing. You can read Rev Karla's blog post of this episode or watch the uncut version on YouTube.